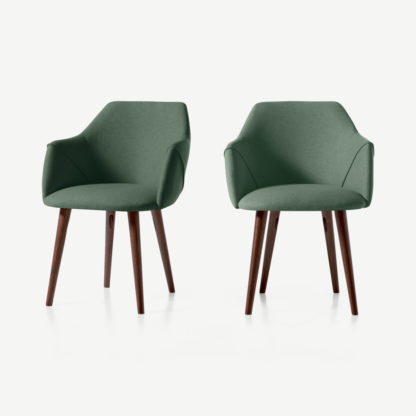 MADE.COM
Lule Set of 2 Carver Dining Chairs, Bay Green & Walnut
£400.00 From MADE.COM
Description
The perfect seat for dining, our upholstered Lule chairs offer contemporary style whether you're enjoying a meal alone or with guests. Bon appetit.
Slim crossed walnut legs and a curved back and arm rests create a sophisticated silhouette that makes these chairs a modern classic. We can't take our eyes off the upholstery.
The cushioned upholstery makes Lule chairs ideal for long dinners. They'll even look great in your bedroom or living space.