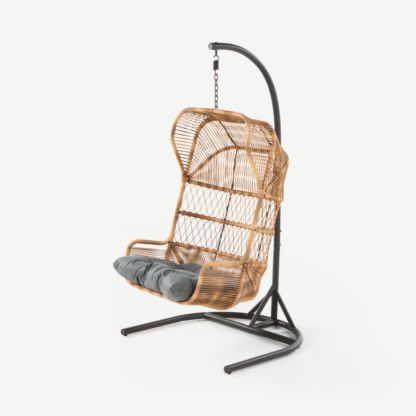 MADE.COM
Lyra Garden Hanging Chair, Charcoal Grey
£595.00 From MADE.COM
Description
Lyra is a retro designer statement piece for relaxing. Made with woven poly rattan and a comfy cushion. Swing in style.
On a sunny day, Lyra is an ideal place to hang out. This is the spot that you're going to get through your summer reading list. Don't forget the tunes, and a fresh drink.
Lyra is a stand-alone unit, so you don't have to worry about installation. Keep Lyra in top condition by storing away in wet weather.
The Lyra collection also includes dining chairs and tables, so you can make your garden as beautiful as the rest of your home.