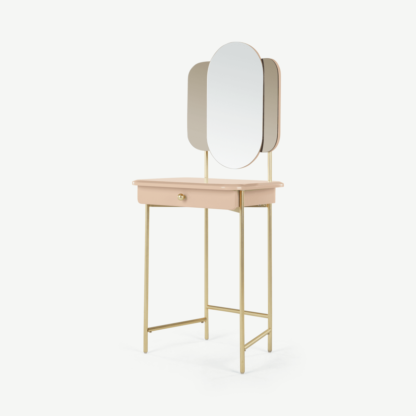 Sale!
MADE.COM
Maddie Dressing Table, Pink & Brass
Description
Maddie's a compact dressing table with a small footprint and slim features. It makes a statement, even in smaller spaces.
In pink and brass, Maddie features a triptych of mirrors to reflect all your angles. The 2 side mirrors are subtly ombre tinted in bronze, the soft tones make the perfect accompaniment to your beauty routine.
The brass legs are tall and delicate, with an accenting cross-frame. Perfectly matching the handle on the shallow drawer – which is perfect for make up or beauty accessories.