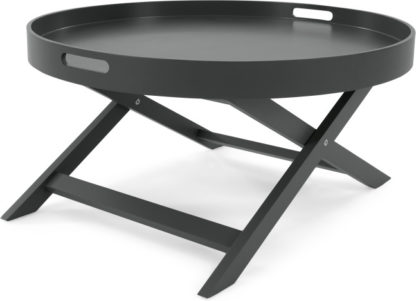 MADE.COM
MADE Essentials Liam Coffee Table, Grey
£79.00 From MADE.COM
Description
We love a bit of multi-functional design at MADE. The Liam coffee table has angular folding legs and a removable tray table for carrying drinks in and out. Genius.
Feng Shui masters say that round tables (like Liam) create a flow of conversation and good vibes. Your feel-good room awaits.
Liam's rich grey colour exudes luxury. But there's no luxury price tag: this design is part of our wallet-friendly MADE Essentials collection.