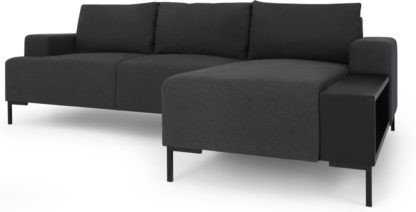 Sale!
MADE.COM
MADE Essentials Oskar Right Hand Facing Chaise End With Table, Sterling Grey
Description
You know those chic, urban sofas – the ones with the stylish metal legs? Usually, they're pretty expensive. But we've managed to craft a good quality one for a much better price.
Thank MADE Studio for this collection. Using modern European design as inspiration, they kept it sleek and angular with slim legs and an easy colour palette. And storage is maximised on this contemporary silhouette with a side table.
They didn't sacrifice comfort for style though. Fitted with a chaise end so you can stretch your legs, Oskar's back cushions and wide armrests make it the comfy and stylish place to spend your evening.