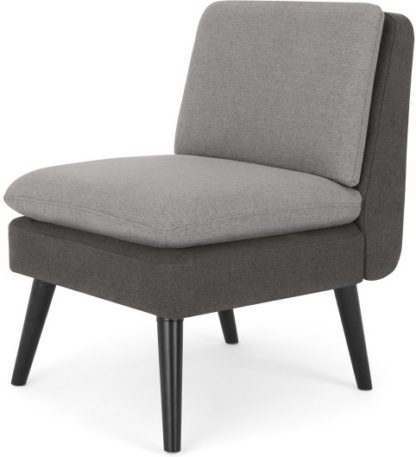 MADE.COM
MADE Essentials Reagan Accent Armchair, Marshmallow Grey
£129.00 From MADE.COM
Description
Raegan makes a simple statement. An accent chair with a functional look and bold accents, it grabs attention without dominating the room.
Looking for comfort? You'll find it on Reagan. Its pillow-top seat features contrasting accents, so the cushioned profile looks stylish and feels comfy.
Set on wooden legs, Reagan looks sleek. And as it's easily disassembled, you can use Reagan to add a playful touch to your space whenever and wherever you move.