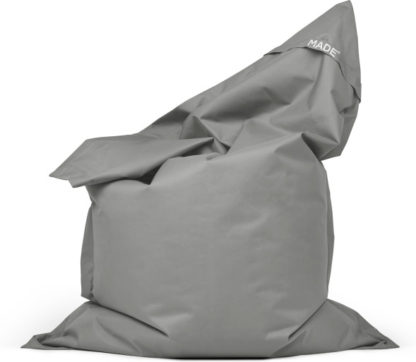 MADE.COM
MADE Essentials Small Piggy Bag, Grey
£59.00 From MADE.COM
Description
This beanbag, a bit smaller than its giant cousin, is the ideal cushion for watching TV, gaming or relaxing with a book. And with plenty of colours to choose from, you can mix and match to your heart's content.
Made for relaxing, this moulds to fit your body shape for genuine comfort. Sit yourself down and be enveloped in its soft goodness.
We've used durable, water-resistant fabric for our Piggy Bags. Use the easy-carry handle to take it outside on summer days. Then bring it back in when the sun goes down.
Let's not beat around the bush: Piggy Bags are designed with fun in mind. Throw yourself and your friends onto one and enjoy.