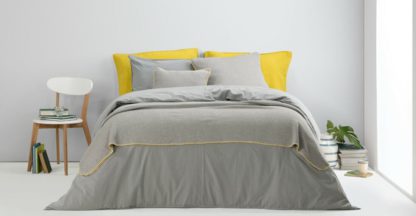 Sale!
MADE.COM
Malone 150 x 200cm 100% Cotton Throw, Slate Grey
Description
This throw was made exclusively for us in Portugal, a location famous for crafting premium cotton pieces.
The two colours are woven together from a pre-dyed yarn. It gives the pattern more intensity – especially with the contrasting stitching around the edges.
A true classic, with our own little MADE.COM twist. The Malone throw is soft, stylish and practical, and features a unique grey and yellow yarn that will really stand out in your home.
Use the extended Malone range to complete your relaxed bedroom look or to update your living room sofa, the pieces look great upstairs or downstairs.