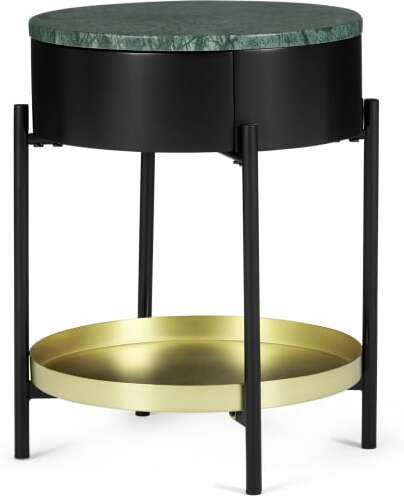 MADE.COM
Masa Bedside Table, Marble & Brass
£199.00 From MADE.COM
Description
Masa mixes rich green marble with sophisticated brass accents to create a beautiful blend of trends. Store it all with the hidden drawer and sleek brass tray: you'll never need to get out of bed.
Your small space doesn't have to compromise on style–Masa has a little footprint, but makes a big statement.
This collection effortlessly elevates your bedroom, using solid green marble and smooth brass. Find the hidden drawer: the perfect home for all your bedside bits and bobs.