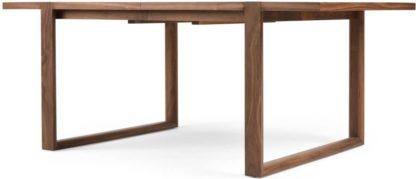 MADE.COM
Nuno Extending Dining Table, Walnut
£699.00 From MADE.COM
Description
It's part of a collaboration between us and the innovate Morten Georgsen. They advocate sleek, Scandinavian design and muted colours. This collection demonstrates what they do best.
There's plenty of room for dinner with all of your favourites. Seat up to ten people with Nuno fully extended.
Made from walnut in a minimalist design, it's safe to say these legs are solid. The top's covered in a walnut veneer for extra durability.