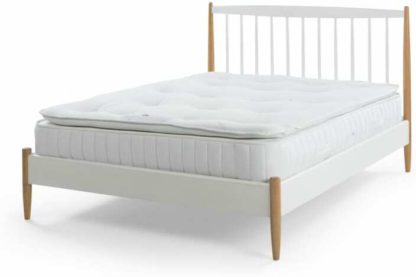 MADE.COM
Oppala 1500 Pocket Pillow Top Memory Foam, Medium Firm Tension, King Size Mattress
£595.00 From MADE.COM
Description
Pocket-sprung mattresses like Oppala are great for couples. It's made with 1,500 springs but when you move, only the springs you lie on move with you. So you can toss and turn without disturbing your partner
Each spring is housed in a fabric 'sock'. This keeps them separate so each one can drop or raise individually as you move.
Let's just say, there'll be a lot more lie-ins on the weekends. Especially with the added memory-foam layer on top. It moulds to your body to give ultimate support, and relieve any pressure on the joints. Aah, that's better.
It's hand crafted in the UK and finished with a soft-knit Coolmax fabric, which keeps the temperature just right. That's a good night's sleep thanks to the price and comfort.