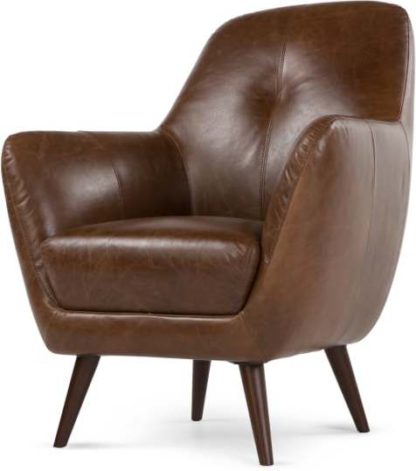 MADE.COM
Prado Accent Chair, Antique Cognac Leather
£499.00 From MADE.COM
Description
There's nothing quite like the smell of a new leather piece. Our Prado accent chair is a modern classic thanks to its handsome silhouette and pulled seam details on the arms and back.
Upholstered in antique cognac or antique grey leather, the Prado is designed to be worn in overtime, resulting in a unique and distressed finish on every piece.
Sit back and relax. Our Prado armchair is wonderfully cushioned so you never have to compromise between comfort and style.
Complete the look by pairing this footstool with the matching armchair. Together they create the perfect cosy space, ideal for curling up with a good book.