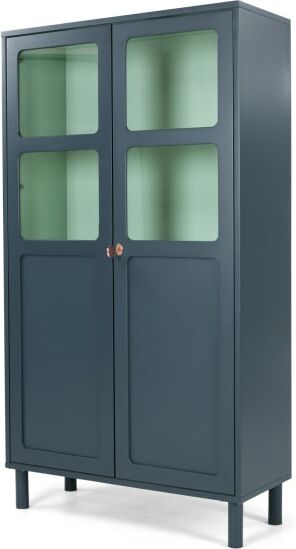 MADE.COM
Quin Cabinet, Blue
£499.00 From MADE.COM
Description
This cleans up great. With concealed shelves below for stowing the clutter, and windows above for displaying the goods, Quin has you covered.
Simply does it with this one. Smooth clean corners and a matt finish go a long way to keeping things neat. But there are some sweet details, like that classic lock and key in a rosy copper finish.
Standing tall and proud on iron legs, this cabinet is generously sized so you can fit all your bits and bobs.
It's designed for dining storage, but don't let that restrict you. If you can picture the cabinet in a living room alcove or even in the bedroom, then go for it. An accent piece like this warrants creativity.