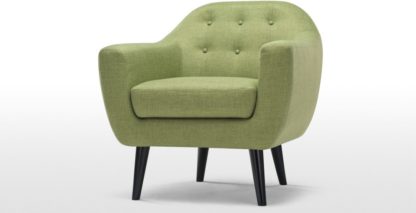 MADE.COM
Ritchie Armchair, Lime Green
£349.00 From MADE.COM
Description
A classic mid-century design, updated with a cool, contemporary finish. Adds understated style to your living room.
A versatile size, and comfy too. With generous foam cushioning for quite a firm sit that bounces back into shape when you get up.
The buttoning on the backrest gives this striking style added texture and interest. The black solid wood legs are tapered. View all armchairs here.
This piece is a press favourite, and we hope you like it just as much. Here's a recent example of who loves it and where it has featured.