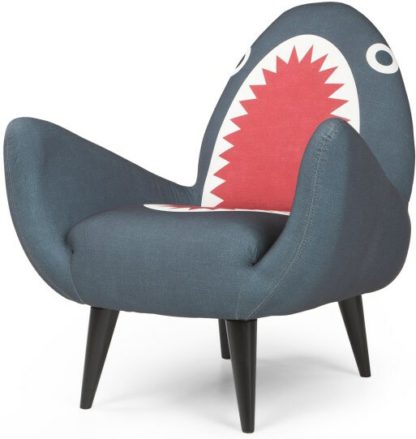 MADE.COM
Rodnik Shark Fin Chair
£549.00 From MADE.COM
Description
This range was created especially for us by fashion designer Philip Colbert. Like the pieces on his own label, it blends pop-art, fashion and culture.
Why not add some shark wit to your home with Colbert's playful armchair. It makes an entertaining focal piece in living rooms, bedrooms and play rooms.
It's made with firm built-in cushioning in the backrest, armrests and seat. The feet are crafted from solid beech wood.
This animated piece really comes to life with the rest of the collection. Each piece has a fun, nautical design to liven up your home. View all armchairs here.