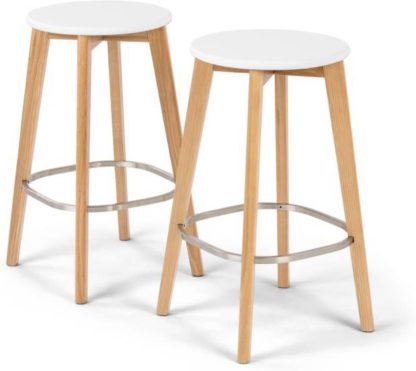 MADE.COM
Set of 2 Fjord Bar Stool, Oak and White
£139.00 From MADE.COM
Description
These wooden bar stools pair clean lines with a sleek finish for a contemporary feel. Seat them at your breakfast bar or island for a Scandi look.
Rounded edges of the seat soften the silhouette of the bar stools, while the angled legs keep the design fresh and modern.
Perfect for quick breakfasts and relaxed dinners, you can can sit down while you grab a bite. The metal footrest makes it a comfy perch too.