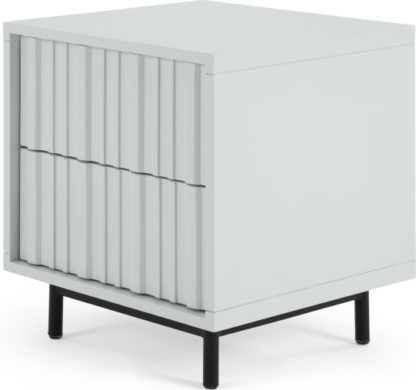 MADE.COM
Sheer Bedside Table, Grey
£149.00 From MADE.COM
Description
Practical, but with a definite design twist. That's how we like our storage. If you agree, you've come to the right collection. Sheer's more than a storage piece – it's a statement.
It's crafted with unique corrugated drawer fronts, and painted grey so you can appreciate the light and shadow of the ridges. Push each drawer in and they gently open.
A true statement piece, it could only have come from the imagination of our in-house design team, MADE Studio. Complete the set by pairing the chest of drawers with the bedside cabinet.