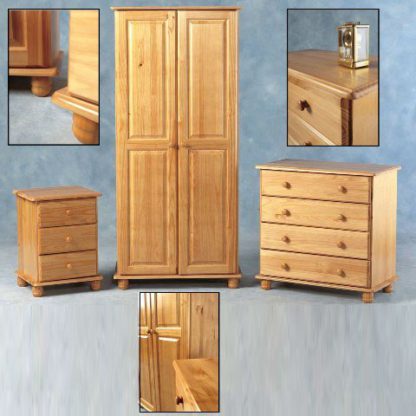 Sale!
Furniture in Fashion
SOL Super Trio Bedroom Set in Antique Pine
Description
Features: Includes wardrobe, bedside chest and drawer chest Wardrobe includes hanging rail & shelf Solid bases and tops with wooden knobs for handles In an antique pine finish At affordable price Specifications of each item:- 1 x 4 Drawer Chest = Size: W31. 75 x D17 x H31 1 x 3 Drawer Bedside Cabinet = Size: W18 x D17 x H24. 5 1 x 2 Door Wardrobe = Size: W30. 5 x D20 x H70 This is a Special Item and delivery will take two to three weeks.