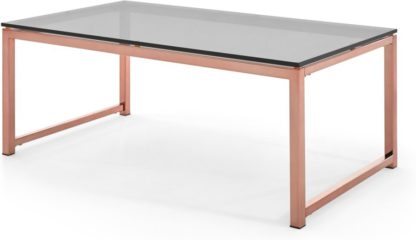 Sale!
MADE.COM
Suki Coffee Table, Smoked Glass and Copper
Description
Suki's copper frame has a slick shape – at each end, both legs are connected by a lower cross frame. It cuts a stylish shape.
This coffee table doesn't limit luxe. The smoked glass top – in grey – combined with its clean lines and angular form, are classy and cool.
The copper frame makes this coffee table easy to style. It'll finish off a room while making a contemporary statement. But it's neutral enough to work well with more pared-back pieces.