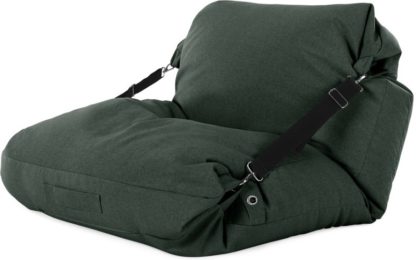 MADE.COM
Tuck Bean Bag Floor Chair, Woodland Green with Contrast Black Strap
£99.00 From MADE.COM
Description
Tuck's a playful floor chair with grown-up appeal – the slouchy style, made from our favourite soft fabric, is amped up by contrasting adjustable straps. So comfy you'll lose hours here.
Need to sit down? Grab a floor chair. This one's for indoor use, and has a carry handle at the top and base for easy manouevering. These make Tuck more versatile than the average bean bag.
Laidback and low-slung, Tuck's a perfect pairing for any casually styled room. Especially in this winning combo of woodland green with a contrasting strap.