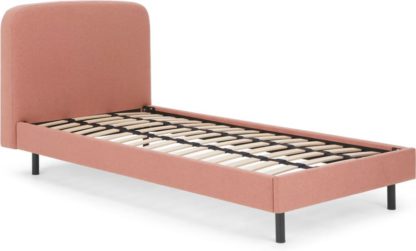 MADE.COM
Besley Single Bed, Dusk Pink
£229.00 From MADE.COM
Description
A good night's sleep is priceless. So when you find a bed that can fit into any room and decor, you can rest easy. Especially when it's as affordable as Besley.
Simple doesn't mean boring and Besley's clean lines and rounded edges make it a handsome addition to any bedroom. With its versatile design and durable fabric, it'll last the test of time.
Besley is available in choice of chill colours. Make a bold statement with Aegean Blue or go for subtle tones with dusk pink or light grey.