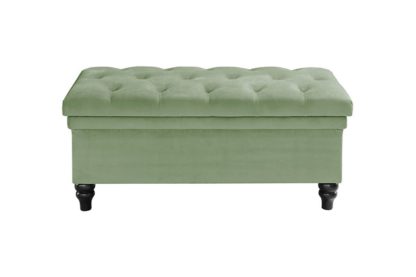 my-furniture.com
Bursnell Upholstered Ottoman – Jade
£249.99 From My Furniture
Description
Overview
Set up on charming curved feet with deep button detailing to enhance the luxurious feel this ottoman is a stylish yet practical piece of furniture for storing all of your household essentials, the cushioned top also creates the perfect perch for any room around the house.
This listing and price is only for the colour advertised in the pictures.
However our team of craftsmen can customise it to your favourite colours for an additional fee depending on fabric availability please talk to our sales team for your preferred options of colour on 0800 092 1636.
Item specification
Dimensions : 112 cm x 56 cm x H:
51 cm.
Delivered assembled