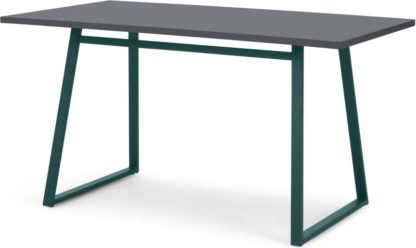 Sale!
MADE.COM
Catfield Rectangular Dining Kitchen Table, Green and Grey
Description
With its sharp angles, architectural frame and smooth finish, Catfield's got European style.
All angles and edges, Catfield will look great in modern dining rooms or kitchens. It's made even cooler by colour: green and grey.
Our in-house design team developed the concept for Catfield. Thank them for its unusual frame and sleek rectangular shape.