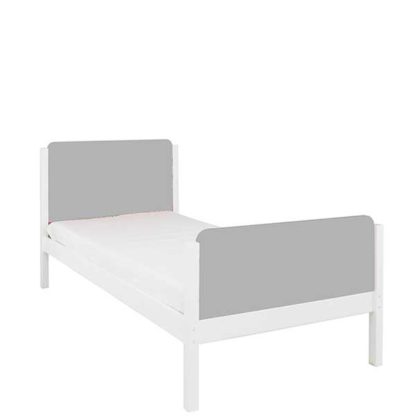 Description
Simple and refined the Clancy single bed is available in a range of colour options from elegant white traditional oak and contemporary greys and reds.
A solid beech wood frame offers lasting durability and performance with solid wooden slats providing the best support for your chosen mattress. This minimalist design with gorgeous subtle curves and sleek clean lines is sure to hold everlasting admiration with the ability to dress in many versatile settings the Clancy single bed is a great choice for growing children.
A guaranteed commitment to real quality.
You don t just find quality in the polished grain of hand crafted wood or soft touch of supple premium leather. Real quality goes more than skin deep to ensure your Barker and Stonehouse furniture remains beautiful practical and an asset to your home. It s something we re very proud of which is why all our furniture comes with a two year guarantee with the option to extend to five years should you wish.