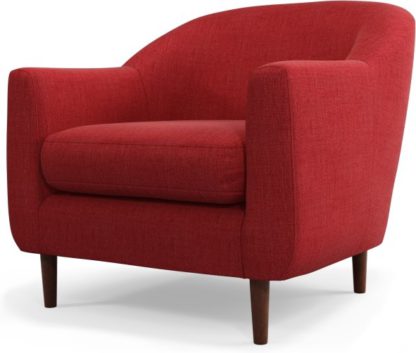 MADE.COM
Custom MADE Tubby Armchair, Postbox Red with Dark Wood Legs
£199.00 From MADE.COM
Description
Makes a stylish, versatile addition to smaller spaces, living rooms and bedrooms – mix and match with collection pieces to add colour.
Designed by MADE Studio, it's one of our most enduring in-house collections. But to keep things fresh, we've upholstered it in some new fabrics.
Made in Europe, with deep foam cushioning for a firm, well-supported sit. Available in a soft, durable textured weave fabric, or a plush opulent velvet.
Perfectly complimented by everything in the Tubby collection. Mix and match with contrasting pieces to add some colour pop.