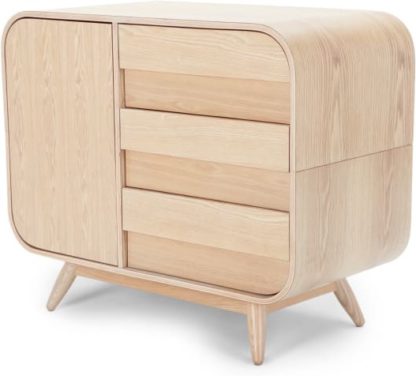 Sale!
MADE.COM
Esme Compact Sideboard, Ash
Description
You can try not to be charmed by the Esme collection, but with those rounded edges and splayed solid-ash legs, resistance is futile. Its 1960s television design delights every time.
Made by a family-run manufacturer, who are experts on making smooth curves. They've got bending plywood sheets and adding an ash veneer down to a fine art.
There are no handles on the drawers to spoil those clean lines; just a lip that's easy to pull open. The door is seamless too with its touch latch fixture.
Hideaway all of your books, tableware and the kids' toys inside. Factor in the side table, coffee table, desk and media unit for a complete retro look.