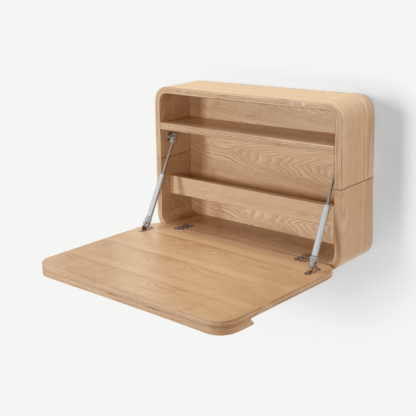 MADE.COM
Esme Wall Desk, Ash
£185.00 From MADE.COM
Description
You can try not to be charmed by the Esme collection, but with those rounded edges, resistance is futile. Its 1960s office look delights every time.
Made by a family-run manufacturer, who are experts on making smooth curves. They've got bending plywood sheets and adding an ash veneer down to a fine art.
This is the cutest answer to a space saving home office. The desk folds up when it's not in use, so you can hide away your notepad and keep your home office tidy.
It's amazing how much space it saves compared with a full-sized desk. In fact, you could pair it with matching filing cabinet to make a compact corner office.