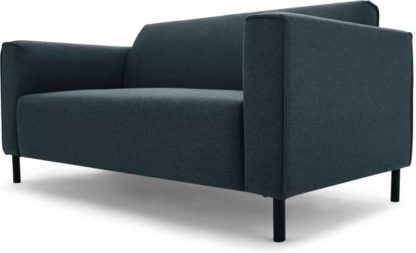 MADE.COM
Herron 2 Seater Sofa, Aegean Blue
£349.00 From MADE.COM
Description
Don't just take our word for it – check out the video for a closer look at the stylish Herron two-seater sofa. The fixed seat provides a contemporary look but don't be fooled – it's also super comfy. It's just the place to reside after a hard day's work. You won't want to get back up.
Our Made studio have designed Herron to be the perfect compact sofa. Great for small space living, but without compromising on style or comfort.
Strong frame, strong legs, strong design: as well as looking great, its metal legs and spring suspension make Herron a super-reliable sofa for any lifestyle.
MADE Essentials – that's code for simple, well-designed and wallet-friendly furniture and accessories. Find pieces for all spaces, styles and spends across the collection.