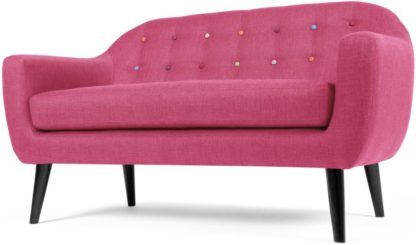 MADE.COM
Ritchie 2 Seater Sofa, Candy Pink with Rainbow Buttons
£499.00 From MADE.COM
Description
A classic mid-century design, updated with a cool, contemporary finish. Adds bold style to your living room.
The colourful rainbow buttoning on the backrest adds a striking, playful touch – contrasting against the vibrant pink upholstery.
A versatile size, and comfy too. With generous foam cushioning for quite a firm sit that bounces back into shape when you get up.
This collection is a press favourite, and we hope you like it just as much. Here's a recent example of who loves it and where it has featured.