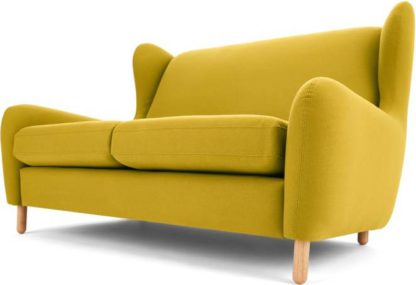 Sale!
MADE.COM
Rubens 2 Seater Sofa, Light Moss Green
Description
The Rubens is Steuart Padwick's first foray into upholstery. Moving away from his iconic curved wood design masterpieces.
You won't understand how comfortable the Rubens is until you sit in it for yourself. Ideal for long, cosy sits.
In a wool rich fabric that adds even more comfort with its soft, warm feel. Coupled with a low angled back for a design you'll sink into.
Check out the collection for colour schemes that fit any setup. Includes matching footstools for the complete look.