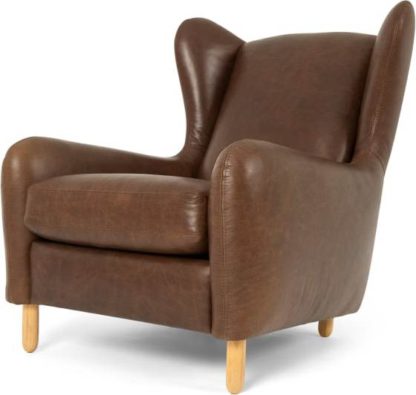 Sale!
MADE.COM
Rubens Wingback Armchair, Cuba Brown Leather
Description
The Rubens is Steuart Padwick's first foray into upholstery. Moving away from his iconic curved wood design masterpieces.
You won't understand how comfortable the Rubens is until you sit in it for yourself. Ideal for long, cosy sits.
Looking for a luxe-finish that's also comfy? Rubens is just that. Thanks to the rich leather and low-angled back – this is a design to sink into.
Check out the collection for colour schemes that fit any setup. Includes matching footstools for the complete look.