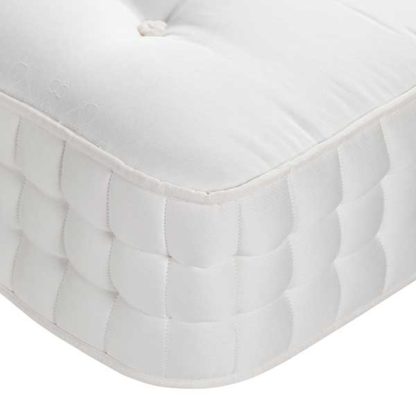 Description
A classic sleep system with and extra firm ortho option available for additional support the Regent includes our home grown flax. It features two rows of side stitching innovative Cortec Pocket springs and a luxurious soft feel woven damask fabric.
All of our stores feature a dedicated Somnus Sleep Studio where you can browse the luxurious and stylish handmade beds and headboards and test out the mattress tensions and support variations available across the Somnus mattress range.
As proud stockists of Somnus for over 70 years we are confident that our expert sales advisors will be able to assist you in choosing the right Somnus product for you.