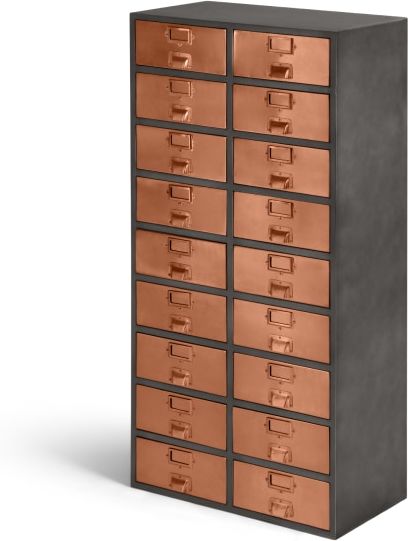 MADE.COM
Stow Tall Storage Unit, Copper
£599.00 From MADE.COM
Description
This apothecary-style tall storage unit is updated with a little modern-industrial attitude, maintaining its lovely vintage feel with aged copper.
With its brushed metal finish, you'd be forgiven for thinking Stow's just a looker. But it's so much more than that. It has 18 roomy drawers, all with name plates and comfortable handles for easy access.
Stow's a real one of a kind. The resilient iron is hand-welded and no two pieces are the same – just like a vintage find.