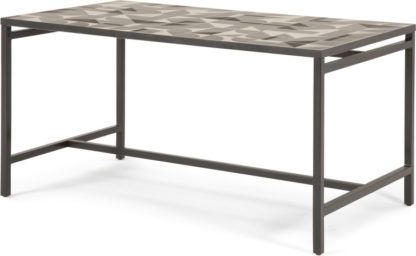 Sale!
MADE.COM
Vitti Dining Table, Multicoloured tiles
Description
We love introducing art and graphic pattern where you least expect it. Why should a table just be a table, when it can be as uplifting as an art canvas? Case in point, the Vitti dining table.
We called in art director and designer Rhonda Drakeford for this. She designs furniture and accessories with a distinctive aesthetic: strong colours, graphic shapes and bold patterns.
The frame is made from powder coated metal, while the tiles were laid by hand. As practical as they are beautiful, they make for a hardwearing, easy to wipe surface.
Before you fall in love with this table, have a look at the full collection – there may be room in your heart for another. Either the coffee table, dining table, or console table.