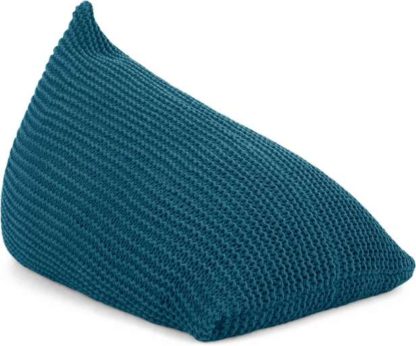 MADE.COM
Andra Large Chunky Knit Bean Bag, Teal
£149.00 From MADE.COM
Description
Hmm. To read, watch TV on your laptop or doze off? You'll face some tough choices in Andra. The pouffe designed for all modern forms of relaxation.
The clever tapered shape is large enough to support your head, back and neck. But it's also light enough to move from room-to-room.
You know that cosy, cocooned feeling you get from your chunky-knit scarf or jumper? We've recreated that with the cover – machine knitted for precision.
Andra comes in two tones: accent colour teal, or go-with-everything grey. Thanks to the chunky knit, both make a cosy, eye-catching addition to any living space.