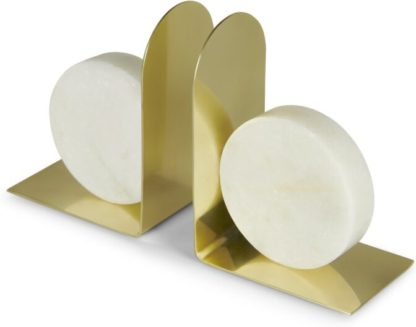 MADE.COM
Badden Marble Decorative Book Ends, White & Brass
£35.00 From MADE.COM
Description
Display your books in style with Badden. Adding a marble accent keeps interiors on trend, no matter the season.
Circular white marble sits on plated brass corners, keeping your books upright, and your guests jealous.
The Badden collection features a range of decorative, functional pieces perfect for bringing sleek sophistication to your bedroom, bathroom or living space.