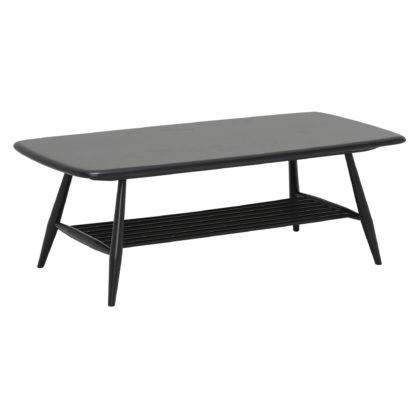 Sale!
Barker and Stonehouse
Ercol Originals Retro Coffee Table, Colour
Description
This coffee table mirrors features prominent within the Windsor range. Individually shaped spindles construct the lower shelf which gives the table a two tiered appearance as well providing a handy storage area for books and magazines. Tapered beech legs and fluid rounded edges on the ash table top give this piece an organic feel.
Material: Ash wood
Finish: Choice of lacquer
Designer: Lucian R Ercolani