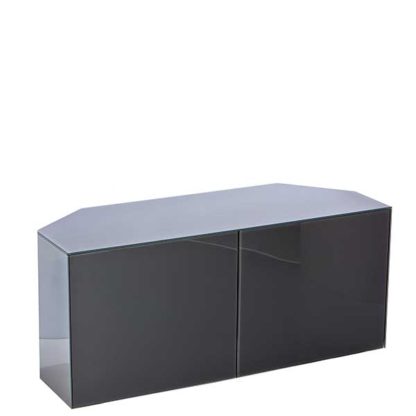 Frank Olsen
Express Delivery Intelligent Concept 110cm High Gloss Corner TV Unit
£379.00 From Barker and Stonehouse
Description
A high gloss finish and smooth clean lines work great with the toughened glass top sides and doors of the Concept Corner TV Unit to offer a sleek modern look perfect for the contemporary home.
Functional push to open doors reveal a highly scratch resistant interior and adjustable glass shelves for plenty of practical storage and keeping your entertainment systems and consoles tidy and tucked away.
Featuring intelligent eye remote control manager the Concept 110 allows you to keep its doors neatly closed and still operate your equipment as normal. The intelligent eye system enables the use of up to 8 pieces of AV equipment without compromising the overall design. Beam through printed glass is used within its solid construction for ultimate practicality and style.
Please note For none QI wireless charge compatible phones the cabinets are all supplied with both 1 x i.
Phone & 1 x Android microport superslim wireless charging receivers. These simply sit under your existing phone case to make any phone work as wireless charging with the furniture. At approx 0.5mm thick these receivers hide perfectly under a standard phone case.
For further support with setting up the Intelligent Eye remote control manager please see informative video here