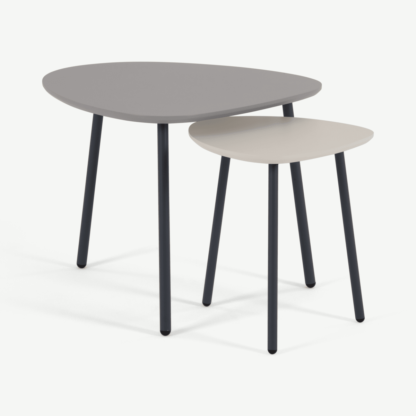 MADE.COM
Nyla Nesting Tables, Tonal Grey
£125.00 From MADE.COM
Description
Introducing Nyla. A contemporary set of nesting tables whose clean lines and angled legs will create a focal point in any living room.
A modern classic, our Nyla nesting tables fuse simple design with the trend for sleek metallic details. It's the perfect way to introduce the look to your living space.
We have nothing against rectangular shapes, but Feng Shui masters would say round tables (like Nyla) create a flow of conversation and good vibes. Your feel-good room awaits.