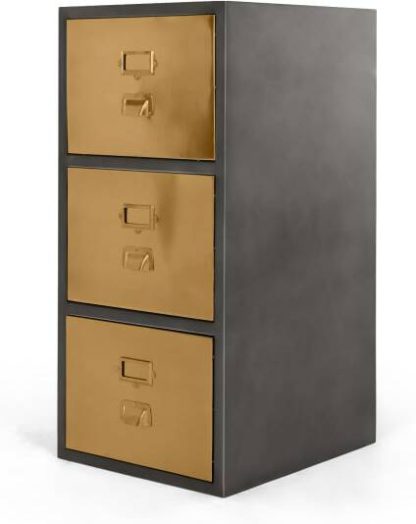 MADE.COM
Stow Filing Cabinet, Vintage Brass
£379.00 From MADE.COM
Description
This apothecary-style filing cabinet is updated with a little modern-industrial attitude, maintaining its lovely vintage feel with aged brass.
It's made with 3 generous drawers that have been designed to accommodate A4 drop files, so you can keep your affairs in order.
A real investment piece, it's hand welded in India and made of resilient iron – it has a distinct character, just like a vintage find.