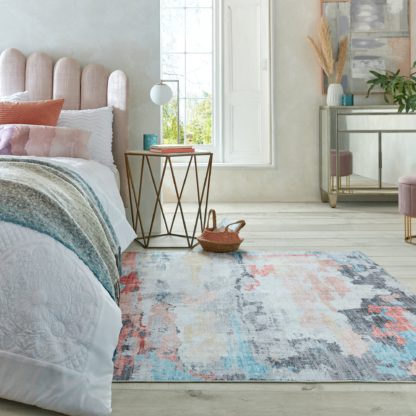 Flair
Wentworth Washable Rug MultiColoured
£45.00 From Dunelm
Description
Machine Washable
Packed in Tote Bag
Folding Rug
100% Polypropylene Pile.
Introducing the Wentworth Washable Rug, one of our unique machine washable, folding rugs, a versatile option for versatile homes and lives, packed in it's own easy to handle tote bag. The Wentworth Washable Rug pairs fun shades with an on-trend abstract design. In 100% polyester pile the low-profile composition is perfect for sitting under furniture or in high-traffic areas. We love using the Wentworth Washable Rug to inject some personality in every room in the house, the machine washable quality makes it ideal for even messy rooms like the kitchen and bathroom.
Re-roll your rug pile out for 24 hours to reduce curling. Regularly turn to ensure even wear. A small amount of fibre loss is normal. Don't pull loose fibres, just trim with scissors. An anti-slip mat will help prevent slipping. Blot spills immediately with a clean, dry white cloth. Do not rub. Machine wash at 30 without detergent and line dry. Safe for use on a heated floor. Use a suction type vacuum – rotating brushes may damage this rug.